Do you think you can be either a mother or a career woman? Are you feeling compelled to choose between your work and your family? Or are you able to effectively balance your work and personal life? As the debate continues whether women can effectively focus on a successful career and motherhood, a new study found that women can actually have it all. Let's take a look…
Balancing Work & Family
According a recent report conducted by Gretchen Livingston, a senior researcher, and published by Pew Research Center, the number of "highly educated women", who are about over 40 years of age and childless, have significantly declined in the last 20 years. Livingston said "Postgraduate education and motherhood are increasingly going hand-in-hand," claiming that this trend is probably due to the changing society and demographics. She added, "An increasing share of professional women are confronting the inevitable push and pull of work-family balance."
The results of the study also signify that the nation accepting the "millennial women" and moving away
from  traditional notions of gender roles. These women usually opt for studying a postgraduate degree and a lucrative career along with raising a family. To be honest, the scope for balancing both effectively have never looked better before. Reena Bassil, who studies at Drew University, claims she plans to become a mother after completing her master's degree in business administration and eventually build a successful career in marketing.
She thinks that Pew's study only reflects the fact that women in the United States are more empowered and focused nowadays. Bassil said "I think that this (study) is absolutely a sign of women's empowerment…women finding their place in the world. Women are becoming more empowered and exercising their ability to do the same exact things that men can do."
Empowering Women For Economic Advantage
I believe that the growing number of graduate women with children also signifies the commencement of women creating a stronger impact on the national economy. Alexandra Williams, a student at Rutgers
University, realizes the necessity of fighting the institutional elements in society which create challenges for women to balance family and career. She said "Women can and should be able to have it all, though the world definitely makes it harder for them to do so. Without the proper protection, benefits from your job, or a supportive and equal partner, it could be pretty hard to be both a good mother and be successful at your job. But the more women fight the stereotype that women have to choose, the easier having both should be to achieve."
The study from Pew Research Center also reveals that women are now having more children than ever before. Around 60 per cent of women who hold at least a master's degree have 2 or more children. This figure shows a 9 per cent rise from 1994. The data shows that women are now confident enough to manage time required for both their career and their family.
Ashni Mathew, a senior at Rutgers University, believes that women can now smartly balance their career and family life in many ways. She said "Both my parents have postgraduate degrees, and I personally believe that education is really important. My own mother…stayed at home for about 15 years and then went back to school to pursue a master's degree. Witnessing that happen has taught me that it is possible."
Build Your Career In A Smarter Way
However, you will not have to wait for such a long period if you wish to pursue a degree and raise a family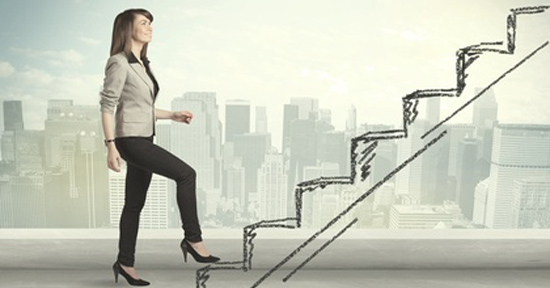 simultaneously. The advent on online education has made it even more easier for women earn a recognised qualification and look after their children without compromising on either side. As online postgraduate diploma programmes are designed to provide maximum flexibility and convenience, you will have adequate time and freedom to work on a full time job, look after your family and yet focus on your studies. One of the biggest advantages of online learning is that you can study at your own pace from the convenience of your home or office or even while you are on the go.
However, if you are concerned about the quality of education, then you would be glad to know that most online courses offered by UK university and colleges provide world-class education developed by in-house faculty and follow the same curriculum as the on-campus courses. Moreover, online postgraduate diploma courses can also help to boost your employability and get you the best career opportunities in your desired field.
The Bottom Line
So now you know that there is no reason for you to hold back your ambitions just because you have a family. You can effectively earn a diploma, start a successful career and care for your family just with a little effort. Now, you can actually have it all!
What do you think? How are you balancing your work and family? Feel free to share your thoughts and ideas with us by commenting here.
Article source – usat.ly/1PsLeOn